New Construction Roofs by CQ Construction & Roofing
Get Long-Lasting Protection for Your New Home or Business
Is your new home or commercial building waiting for a high-quality new roof? You need the roofing contractor that is the #1 choice of many local construction industry professionals for their own roofing needs. CQ Construction & Roofing is the best company to hire when you need a roof added to a new construction home or commercial property.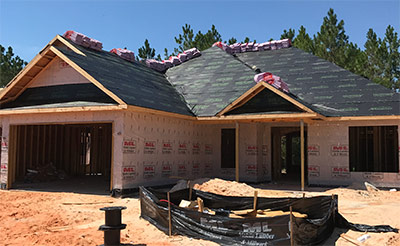 Let Us Help Bring Your Project to Completion
CQ Construction & Roofing has been in the roofing industry for nearly 20 years. Our experienced team understands the coordination necessary to work effectively with your builder to get the job done right and on time. We will hold consultations with you to listen to your goals for your project and ensure everything is in order for the new roof installation. We can also assist you in choose the best material and design for your needs.
With experience in multiple types of roofing systems – including asphalt, metal, tile and modified bitumen – we can provide a thorough bid and fair prices. Our work is backed by manufacturer warranties and our own workmanship warranty for double protection against defects.
Making the Process Easy
CQ Construction & Roofing can make the process of getting a new roof over your head easy and hassle-free. We understand that building from the ground up is a long and involved process. Getting a new construction roof doesn't have to be. We want to check this item off your to-do list so you can focus on other aspects of your project, and not worry that your new structure might be damaged by the elements. We take pride in our work and in the superior products we install, and look forward to making you a lifelong customer.
Get a Free Quote From Your Hometown Builder
For a free quote on affordable roofing for your new home or business, call CQ Construction & Roofing today at (850) 683-4169 or submit our online request form. We will work with your builder and give you peace of mind.