Residential & Commercial Roof Replacement
Get Peace of Mind for Your Home or Business
Florida weather and storms take a toll on roofs. If your roof has multiple leaks or if structural damage has taken a toll, it may be time for roof replacement. C.Q. Construction provides expert replacement of shingle and metal roofs, and others including shakes, tile, BUR (built-up roofing) and modified bitumen.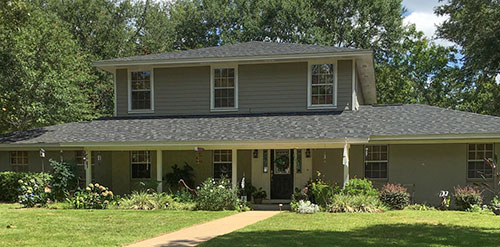 Reasons to Replace a Roof
Here are some indications that roof replacement is the best decision for your situation.
Age. If your roof is older than 20 years and experiencing symptoms of wear and tear, it is time to prepare for replacement. Even if your roof has reached the 20-year mark and is not demonstrating obvious signs of age, we recommend a professional inspection to assess its condition.
Leaks. Problems with underlayment or flashing often lead to attic leaks. The amount and severity of the leaks will determine whether repairs can be made.
Damaged shingles. A few shingles damaged in a storm can typically be replaced on a roof that is otherwise in good condition. For widespread storm damage due to hail and wind, or shingle damage caused by improper attic ventilation, we will recommend replacement.
Granule loss. Granule loss caused by age or hail damage leaves the shingle mat vulnerable to water infiltration. Evidence of severe granule loss can be found in the gutters.
Moss, mold, algae and mildew. Algae can cause unsightly stains on the roof surface, while mold and mildew in an attic can be evidence of leaks or ventilation problems. Moss will trap moisture against the surface and speed deterioration of the shingle material.
Rot. Too much moisture over long periods of time will cause decay around flashings, valleys, eaves and walls. All rotten wood must be removed and replaced prior to the replacement process.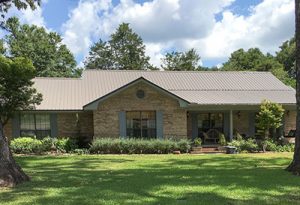 Replacing your roof is a big investment, which is why you want to choose a reliable team to get the job done. CQ Construction & Roofing has been Okaloosa County's roofing company of choice for the past 20 years. We install high-quality roofing materials that will protect your investment for the long term.
Get an Expert Assessment of Your Needs
For a free quote on the cost of a new roof for your home or business, call CQ Construction & Roofing today at (850) 683-4169 or submit an online request. We can answer any questions you may have about roof replacement.